Last Updated: 24th May 2022
New Website!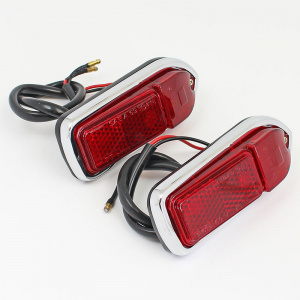 We are pleased to launch a major update to the sVc website and online store. We have invested in a significant expansion of our range, with many new categories of product added:
To complement our popular range of servos we now offer brake and clutch hose and pipe as well as 100s of re-usable fittings and adaptors.
Clips, clamps, washers and seals for every job - including 'O', 'P', saddle, Gemelli wire, worm drive, nut and bolt clips; copper, fibre and shake proof washers, bonded seals and cable ties
A large selection of great value workshop tools tailored to our product range - plus many handy consumables, including bonnet tape to sealants, gasket paper, rubber and sponge
Over 170 ignition parts for Lucas distributors fitted to vintage and classic cars from 30s to the 1980s, plus over 120 types of spark plug for over 2000 vehicle applications
More lights and accessories than ever before, as well as 500 types of halogen and incandescent bulb and 170+ LEDs bulbs - to ensure sVc remains 'The Leading Light'
AC type mechanical fuel pumps and repair kits for 100s of applications, plus electric fuel pumps, filters, regulators, pipe and fittings.
Oil system and lubrication parts - including over 70 oil filter adaptor kits from Flexolite, everything you need for oil cooling and filtration systems plus Castrol's range of classic oils and greases
Cable, conduit, wiring terminals, connector blocks and waterproof 'superseal' type connectors, all at great prices


The update brings a change to the initial log in process - if you have ordered from SVC in the last four years, our system will recognise your email address - please use the forgotten password link to set up a new password (noting sometimes password reset emails may be diverted to junk folders). If you experience any issues at all, please get in touch, or just use the 'Quick Guest Checkout' option - although contact and address details will need to be manually added at checkout, your order will be linked up with your customer account during processing. We are also working to add in PayPal facilities.
Thank you for your support and your interest in sVc - please take some time to browse our new site and see the expanded range of products we can now provide.